Infrastructure sale helps swell Skanska profit | News
[ad_1]

Proceeds from the sale of the business which looked after roads, rail and street lighting helped Skanska more than treble pre-tax profit last year.
The firm said the £29m it booked from the disposal of its infrastructure services division to M Group at the end of 2020 meant pre-tax profit jumped from £22.6m to £72.6m in the year to December. It said revenue for the year slipped to £1.2bn from £1.5bn.
Income from continuing operations was flat at £1.1bn with pre-tax profit climbing from £12.2m to £33.7m.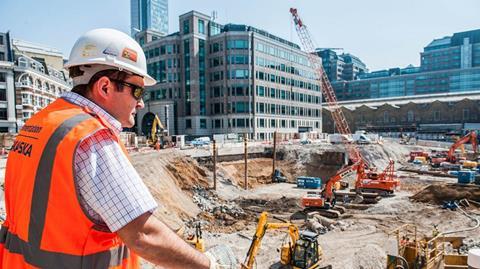 The firm said it claimed £302,000 from the government's Coronavirus Job Retention Scheme compared to the £4m in taxpayers' money it was handed the year before.
In its accounts filed at Companies House, Skanska UK revealed that it made a dividend payment of £16.1m to its Swedish parent during the year.
It added that year-end net cash and cash equivalents stood at £520m from £422m last time. Its order book at the end of last year was £1.3bn
Meanwhile, in a second quarter update for 2022 the UK firm's parent said this morning that revenue was up 27% to SEK44.8bn (£3.7bn) on operating profit flat at SEK2.4bn (£196m).
The firm said it expected weaker demand in the UK for non-residential building work in the coming 12 months although it said civils work would remain stable during the period.
[ad_2]

Source link